This month's newsletter brings you the latest updates on tourism projects, events, and business opportunities relevant to local businesses in the tourism industry. The last of the autumn leaves are falling, revealing the stark beauty of Glen Innes Highlands' winter landscapes. As we head into the cooler months, our team members at the Visitor Information Centre are encouraging visitors to rug up and experience all that our region has to offer. We'll also be sharing winter holiday inspiration across our socials so please keep tagging @gleninneshighland and @nehighcountry in your inspired Instagram posts and use the hashtags #gleninneshighlands and #newenglandhighcountry. Please let us know if you are hosting events or offering a new product or experience. Email the details and promotional flyers to [email protected] You can also upload your event or experience to the Australian Tourism Data Warehouse to leverage a larger audience of potential visitors/customers. Economic Development Team Glen Innes Severn Council
read more
June 2, 2022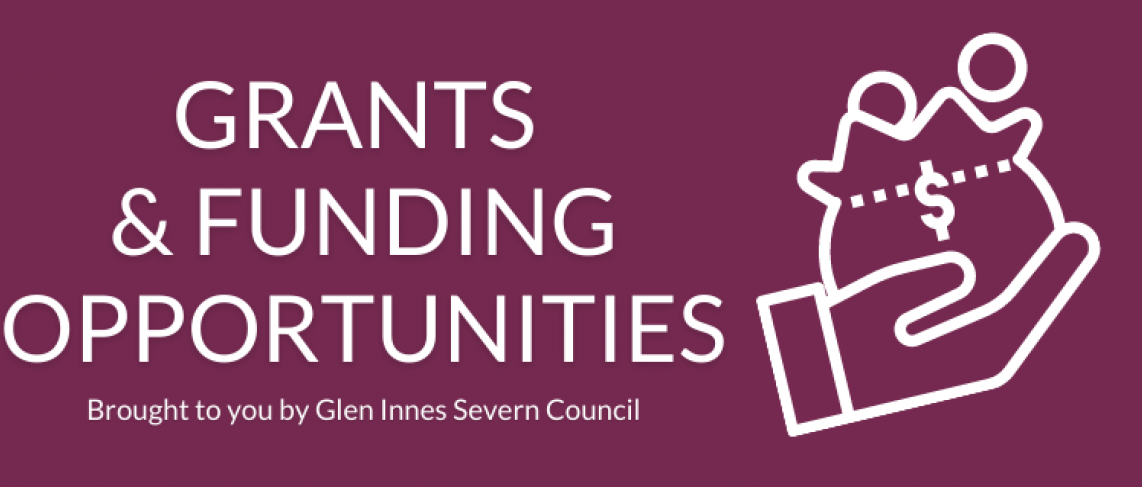 Welcome to Glen Innes Severn Council's newsletter informing committees, community groups, businesses, sporting organisations, Council, not-for-profits and individuals of potential funding opportunities through grants and programs. This month's newsletter provides information on a selection of Business, Community, Infrastructure, and COVID-19 funding and support opportunities currently available: Business Grants: 8 Opportunities Community Grants: 8 Opportunities Infrastructure Grants: 2 Opportunities COVID-19 Support for Business: 3 Opportunities COVID-19 Support for Individuals & Community: 2 opportunities All opportunities featured here are linked to the relevant website for full details and information about how you can apply.For details on Glen Innes Severn Council grants current status see the 26 May 2022 Council Meeting Annexures table on pages 35 and 36, click here.I also encourage you to subscribe to our Economic Development newsletter.Richard Quinn - Grants OfficerGlen Innes Severn Council
read more
June 1, 2022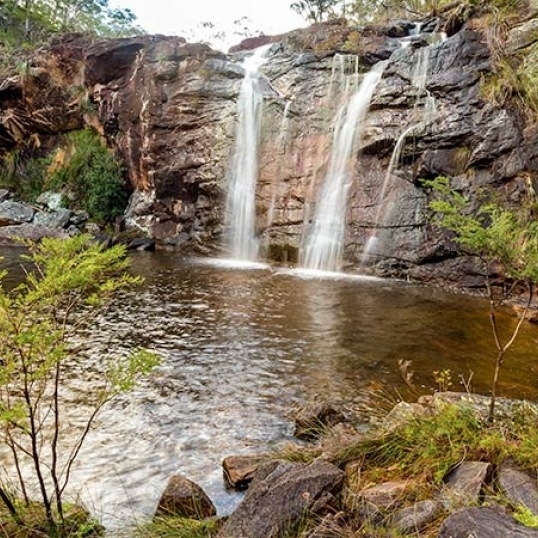 The last of autumn's beautiful leaves are on show to wrap up what has been a magnificent season of colour around Glen Innes Highlands. This coupled with the cool climate upon us makes May a great time to visit to soak up the beauty of the great outdoors. It's the perfect time of year to book a weekend away for exploring during the days and relaxing in the warmth of your cosy accommodation in the evenings.
read more
May 20, 2022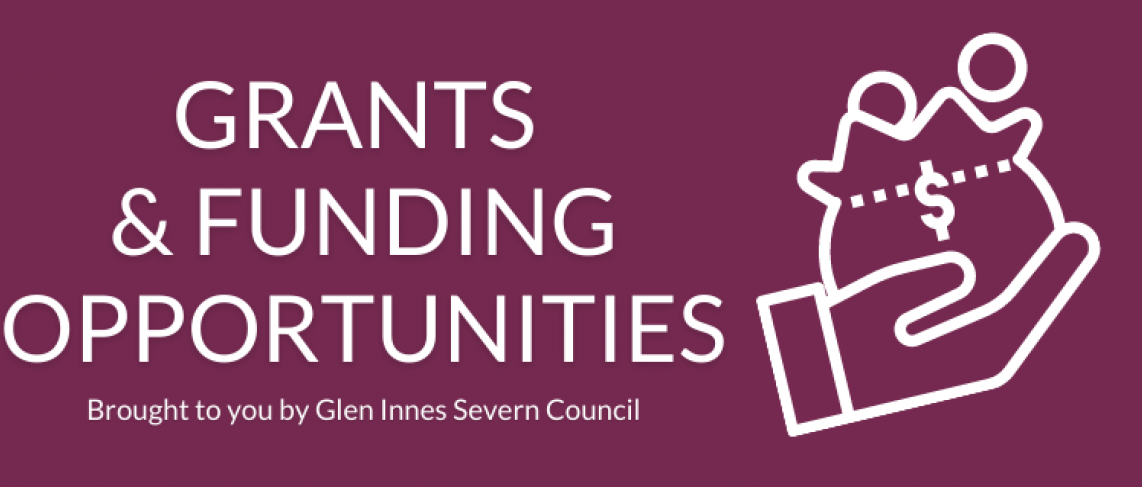 A monthly update for committees, community groups, businesses, sporting organisations, Council, not-for-profits and individuals of potential funding opportunities through grants and programs.This month's update provides information on a selection of Business, Community, and COVID-19 funding and support opportunities currently available.Business Grants: 9 Opportunities Community Grants: 10 Opportunities COVID-19 Support for Business: 3 Opportunities COVID-19 Support for Individuals & Community: 2 opportunitiesAll opportunities featured here are linked to the relevant website for full details and information about how you can apply.I also encourage you to subscribe to our Economic Development e-newsletter.Richard Quinn - Grants Officer Glen Innes Severn Council
read more
May 9, 2022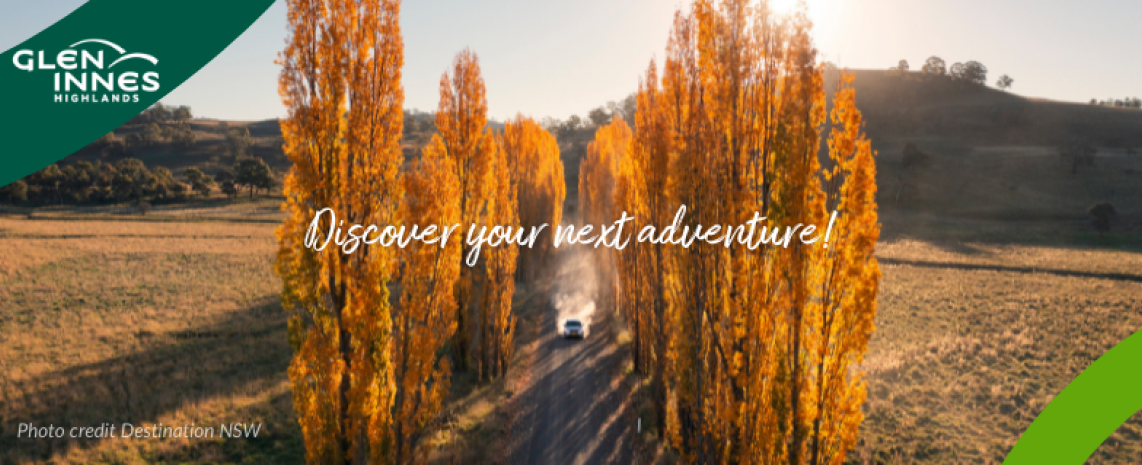 If the blazing colours of autumn, a spectacular cool-climate landscape, natural wonders, rich history, adventure, boutique shopping, unique foodie delights, and a vibrant events calendar aren't enough of a reason to visit, then we don't know what is! There's something for everyone, including an abundance of accommodation options for all budgets. So read on for inspiration to start planning your visit to Glen Innes and its surrounding villages today.
read more
April 22, 2022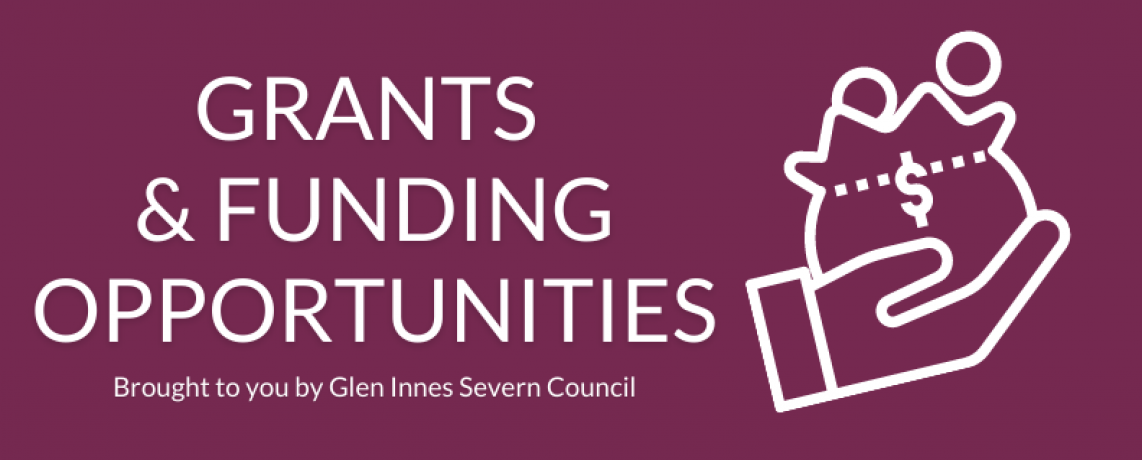 Welcome to Glen Innes Severn Council's newsletter informing committees, community groups, businesses, sporting organisations, Council, not-for-profits and individuals of potential funding opportunities through grants and programs. April is highlighted by Easter and school holidays with Daylight Savings also ceasing until late 2022. This month's newsletter provides information on a selection of Business, Community, Infrastructure and COVID-19 funding and support opportunities currently available: Business Grants: 8 Opportunities Community Grants: 8 Opportunities Infrastructure Grants: 2 Opportunities COVID-19 Individual, Community & Business Support: 4 Opportunities All opportunities featured here are linked to the relevant website for full details and information about how you can apply. I also encourage you to subscribe to our Economic Development newsletter. Richard Quinn - Grants Officer Glen Innes Severn Council
read more
April 7, 2022

This month we bring you the latest updates on tourism projects, events and business opportunities relevant to local businesses in the tourism industry. With the latest easing of restrictions from NSW Health regarding QR codes, vaccination status and masks, we should start to see an increase in visitors to our local businesses and accommodation providers.Autumn in Glen Innes Highlands is also a busy time on our events calendar and it is such a beautiful time of year as the autumnal colours begin to reveal themselves through our parks, tree-lined streets and spectacular vistas. Traditionally, this unique feature of the New England area brings thousands of people every year and we hope we see the return of visitors and photographers ready to capture those seasonal moments of change in our town and villages. Ronnie Bombell - Tourism and Events Officer Glen Innes Severn Council
read more
March 18, 2022